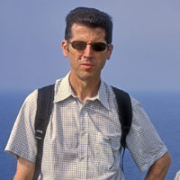 Nature and Wildlife photographer
I share with you my experiences
in the heart of the Camargue
Welcome to my website. This site has the sole ambition to share with you my passion for photography. I have been doingthis for many years. Amateur photographer, I am passionate about Nature, birds and hiking. For me, hiking is inseparable from photography. Nature is what gives me inspiration, and photography taught me and developed in me a sense of observation, and to take a different look at what surrounds us.
When I started out in photography, my first camera was a Zenit SLR (at the time the Nikon F was not within my means). I continue to photograph on film from time to time with a large format Mamiya RB67, I mainly use "Provia 100F" slide. I practiced the black and white lab for several years, the appearance of images under safe light always has something magical for me…So I have an ancient film culture. However, today I no longer use small format film.
This site will evolve over the course of my outings and my favorites. I wish with all my heart to all of you visitors, that my images bring you as much joy as that which I had to realize them.
This site is dedicated to the beauty of Nature, and to all its lovers. Have a good walk in pictures, good visit, and thank you for your visit.
Gérard GLAIZE
Wildlife Photography
My areas of observation
I live near Nîmes, a city near the Camargue. The Camargue, made up of the Rhône delta, is about forty kilometers from Nîmes. The Camargue is the kingdom of water, I like this wetland of ponds and marshes for these landscapes, this is my favorite terrain for wildlife photography, and birds in particular. This proximity allows me to organize my getaways during the day. I have been taking wildlife photography since I retired; this discipline requires a lot of time in the field, and perseverance.
It is this interest in birds, and the proximity of this region that led me to the creation of this site dedicated to the Camargue and the birds of this region, in order to help you discover it and its fauna.
The Cévennes are about sixty kilometers away, Mont Lozère peaking at the summit of Finiels at an altitude of 1,699 m, is about a hundred kilometers away. I particularly like this mountainous region for its landscapes, as well as its flora and fauna.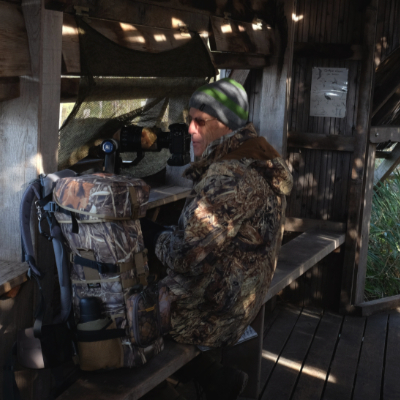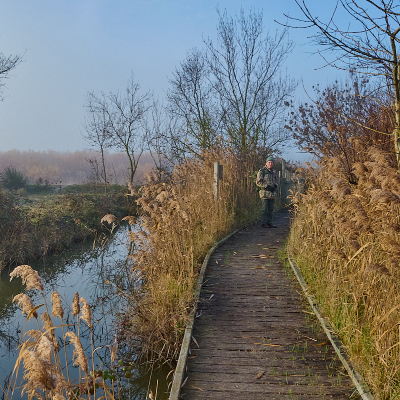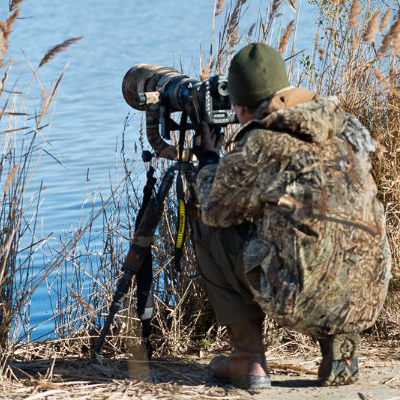 Ethics
The galleries present photographs of free animals, photographed in their natural environment, taken on the lookout, 5observatory or approach without disturbing them. The approach and observation of the animals must be done avoiding any disturbance that would be likely to disturb their peace of mind. You have to know how to give up taking a photograph that could cause a detrimental disturbance. To love, to know, to respect, are the rules to apply.
Since December 2020, I have joined the Nature First alliance of responsible nature photographers. Nature First promotes the protection and preservation of the world's natural and wild spaces by inspiring, educating and bringing together all those who photograph and video in nature; empowering them to be ambassadors of the natural world.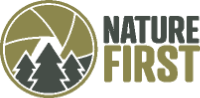 I am a member of "Nature First" : The Alliance for Responsible Nature Photography and I am dedicated to following the Principles Nature First :
Prioritize the well-being of nature over photography.
Educate yourself about the places you photograph.
Reflect on the possible impact of your actions.
Use discretion if sharing locations.
Know and follow rules and regulations.
Always follow Leave No Trace principles and strive to leave places better than you found them.
Actively promote and educate others about these principles.
Exposures
An overview of the Photographic Exhibitions (collective and individual) related to wildlife photography and Nature, in which I have participated in recent years…
Photo equipment
Photo equipment used for my activity of wildlife and nature photographer. After having used SLR cameras since my beginnings in photography, I switched to the hybrid…
Sources of information
Regarding the various articles and pages of the blog I have referred to various sources of information, the most important being the following:
The free encyclopedia Wikipedia
Ornithological portal of the site Oiseaux.net
The Ornithological Guide to editions Delachaux & Niestle
For the songs and cries of birds, the site Xéno-Canto
Popular photographs on my 500px page
Quote of the moment
The Earth does not belong to man, it is man who belongs to the Earth.
Informations and documentations :
Observation places :
Various on the site :